Types of Fish You May Encounter
Oahu is home to many different types of fish. During a fishing charter with Live Bait Sport Fishing, you can encounter ahi, mahimahi, and many other pelagic fish. Below are the types of fish that are most commonly found in the waters of Hawaii.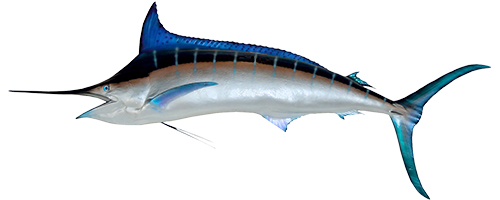 Blue Marlin (Aʻu B)
Blue marlin can get as large as 1,600 pounds or more, but the average is between 80 to 300 pounds. It is distinguishable by its larger size, heavier bill, and rougher, dark black skin. It also lacks the stripes of the nairagi, or striped marlin. The peak season for blue marlin is from June to October.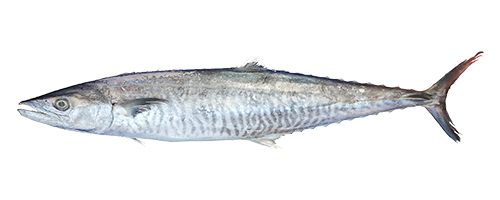 Wahoo (Ono)
Ono is a close relative of the king mackerel. Ono rarely school, but groups often swim around fish aggregation buoys. These fish can grow to more than 100 pounds, but the average size in Hawaii is eight to 30 pounds. The best time to catch ono is from May to October.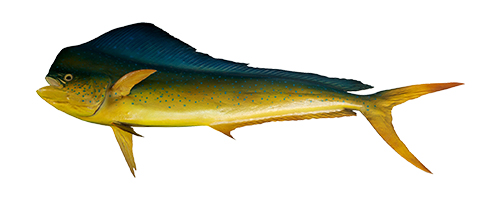 Dorado (Mahimahi)
Mahimahi is thin-skinned and blue, silver, and yellow. Most mahimahi are between eight and 25 pounds, but larger fish are caught by trollers. Although available most of the year, mahimahi in Hawaii usually peak from March-May and September-November.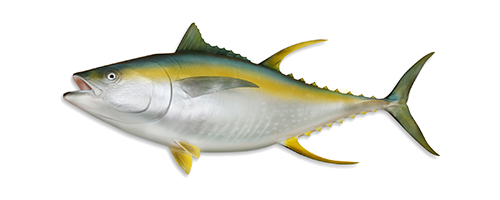 Yellowfin Tuna (Ahi)
Yellowfin tuna has a slimmer profile than the bigeye tuna, with distinctive soft dorsal and anal fins and bright yellow finlets. Ahi in Hawaii range from three to over 200 pounds. Smaller fish are usually around fish aggregation buoys and over seamounts. However, larger fish over 100 pounds are in deep open ocean waters.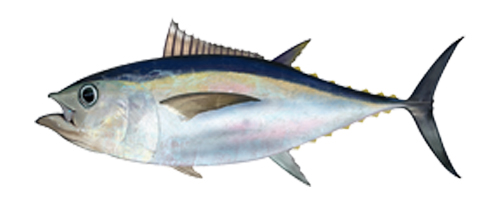 Bigeye Tuna (Mebachi)
Similar in appearance to yellowfin tuna, mebachi has a plump body, bigger head, and large eyes (hence its name). Caught in deeper waters, mebachi typically has a higher fat content than yellowfin tuna and is preferred by sashimi lovers. Hawaii bigeye tuna landings occur year round with a peak from October-April and range from 20 to over 200 pounds.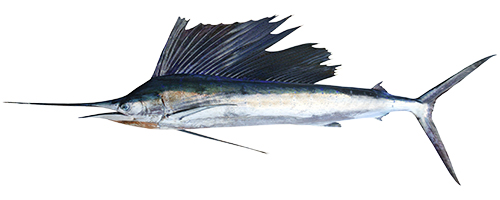 Sailfish (Aʻu S)
Sailfish are easily recognizable by their long bill and high sail-like dorsal fin, which a mixture of dark and light blue spots. The average weight of sailfish in Hawaii is between 25-60 pounds but can reach over 100 pounds. Although sailfish in Hawaii are rare, they are usually caught in the summer months.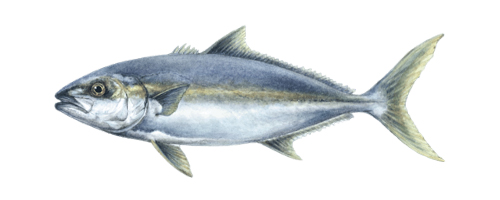 Amberjack (Kahala)
Largest of the jacks, the kahala averages between 15-40 pounds; however, they can get well over 100 pounds. These are some of the larger Hawaiian reef fish and are strong fighters. Peak season is from February to April.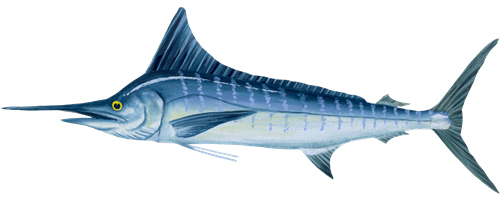 Striped Marlin (Nairagi)
Nairagi has the skinniest bill and the most visible stripes of all billfish as well as a high, pointed dorsal fin. Nairagi around the Hawaiian Islands are usually between 40-100 pounds. The best time to catch nairagi is from November to June.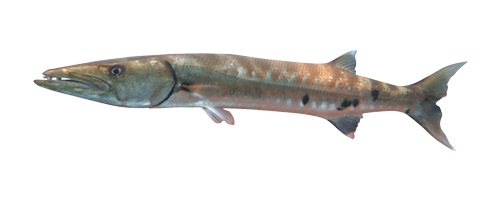 Barracuda (Kaku)
Barracudas have a long body covered with small and smooth scales. Some barracuda can grow up to six feet in length, but they are typically half this size in Hawaii and weigh between 25-35 pounds.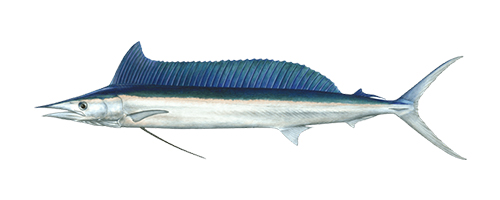 Spearfish (Hebi)
Hebi's dorsal fin and bill are shorter than other billfish species. Hebi in Hawaii are usually between 20 and 40 pounds. Hebi is available year-round; however, peak season occurs from June to October.